The Church of Scientology of
Twin Cities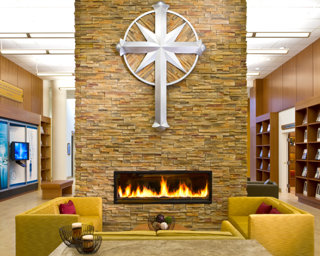 Welcome to the Church of Scientology of Twin Cities.
Since 1965, we have served a growing congregation in Minneapolis and St. Paul. It is with great pride today we extend our help to communities across Minnesota from our new home in downtown St. Paul.
Our new Church realizes Scientology Founder L. Ron Hubbard's vision that all Churches of Scientology become what he termed Ideal Organizations (Orgs). Ideal Orgs not only provide the ideal facilities to service Scientologists on their ascent to higher states of spiritual awareness and freedom, but they are also designed as a home for the entire community and a meeting ground of cooperative effort to uplift people of all denominations.
To that end we share our Church and our many social betterment and outreach programs with the Twin Cities. We look forward to working together with every individual and group dedicated to achieving our common goals of a drug-free, crime-free and thriving future for all.
Our doors are open. Our help is yours.
Come in today for a free self-guided tour of the Public Information Center.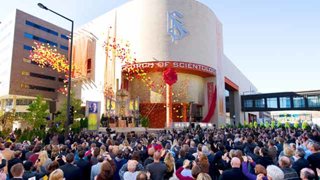 Scientologists, guests, state and city officials assembled in downtown St. Paul, Saturday October 22, for the dedication of the new Church of Scientology Twin Cities. The Church stands at 505 Wabasha Street and was formerly home to the Science Museum of Minnesota. The acquisition of the 82,000-square-foot facility in the heart of St. Paul was necessitated by the meteoric growth of the resident Scientology community. The Church of Scientology Twin Cities is now the largest Scientology facility in the American Midwest and will serve parishioners from Wisconsin to the Dakotas.